Companion app to the Hum connected car system that helps customers be ready for the road ahead with vehicle health updates, trip monitoring, mileage tracking, roadside assistance,  crash response, vehicle location, and more.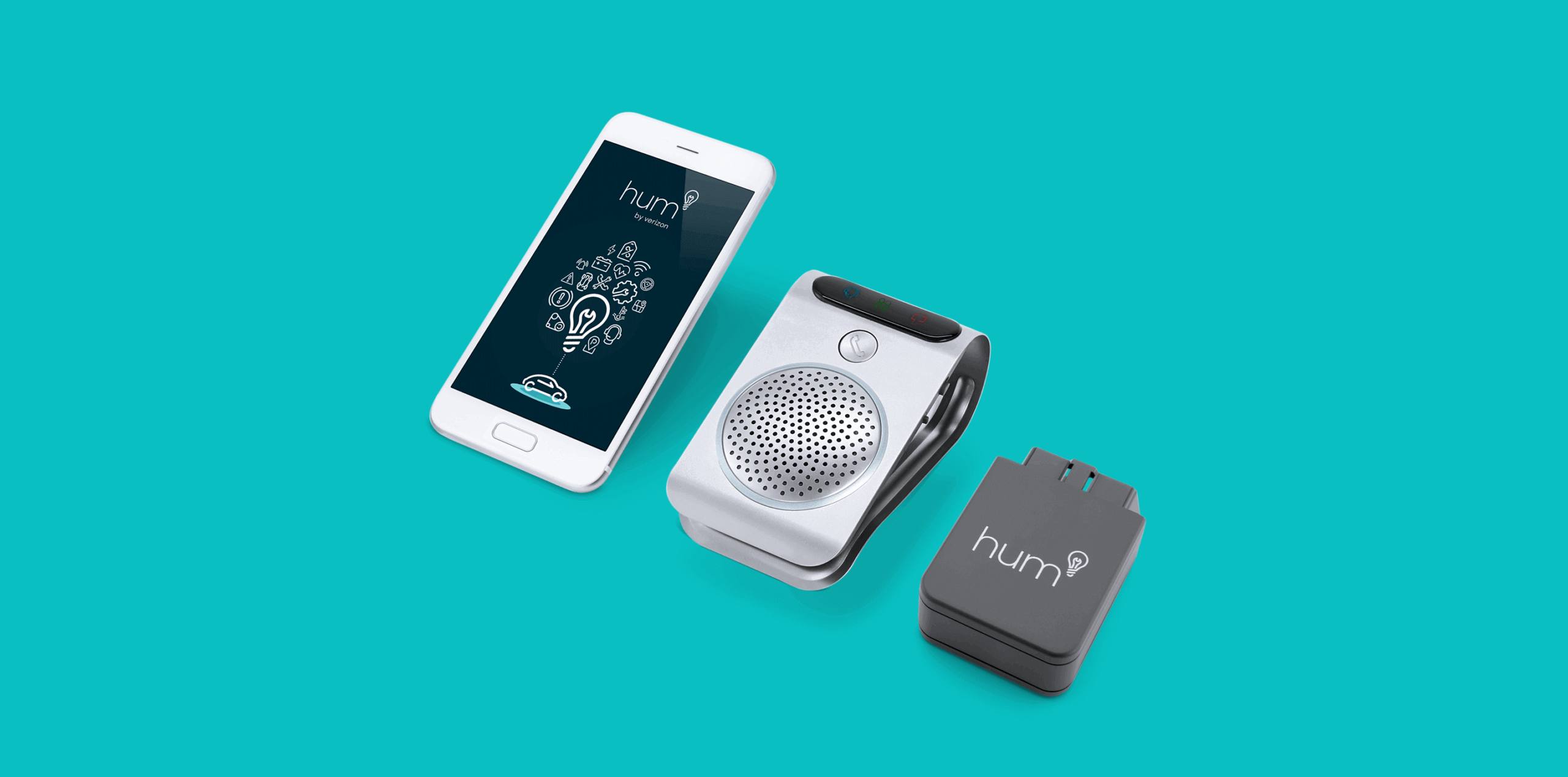 OVERVIEW
Verizon Connect offers mobile technology platforms and solutions for consumers and businesses to help them be safer, more efficient, and more productive. On the consumer side of the business, Verizon Connect offers the Hum connected car system. The system includes the OBD Reader which connects to the vehicle, the Hum Speaker, and the Hum App. Hum helps families stay safer and more connected on the road with car health and maintenance, vehicle location, driving history, and crash response.
MY ROLE
As a member of the Verizon Connect consumer product team, I designed feature enhancements for the Hum App which included Account Creation, In-app Purchase, Notifications, Location Sharing, and Safety Score. In this role, I leveraged metrics and analytics to drive the design strategy for initiatives focused on loyalty, engagement, and retention. I led the design for the launch of new product tier and spearheaded ASO and sign up initiatives that contributed to over 100% increase in account creation. My activities included collaborating with research, product, and development to establish market fit and user needs, conducting user interviews/testing, creating concepts and prototypes, and seeing design deliverables through to production. In addition, my role entailed planning, facilitating, and disseminating findings from workshops and co-design sessions.
I'm not able to go into detail about all of my work, but you can view samples of my consumer work below.
---
---
MY WORK
Samples of my consumer-facing work at Verizon Connect.
---
VIEW MORE OF MY WORK